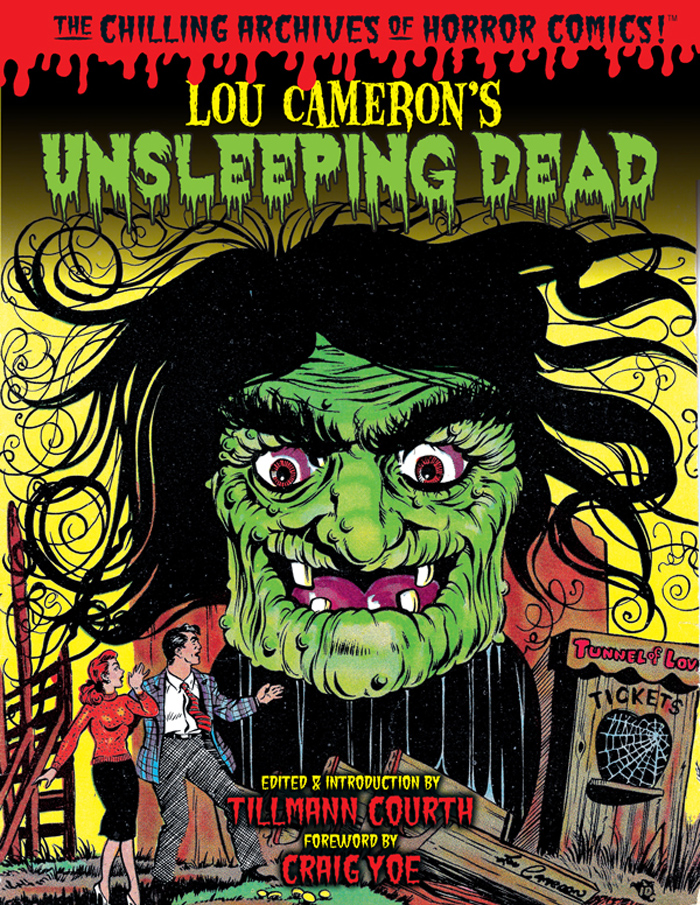 Zwei Jahre in der Mache, nun ist er raus: der neue Band in Craig Yoes "Chilling Archives of Horror Comics".
Er ist dem Precode-Zeichner Lou Cameron gewidmet und versammelt die aussagekräftigsten, schönsten und originellsten Geschichten aus dessen Horrorschaffen für die ACE-Comics WEB OF MYSTERY, HAND OF FATE, BAFFLING MYSTERIES und THE BEYOND.
17 seiner Storys wurden ausgewählt, teils neu eingescannt und mit einem Vorwort versehen. Diese Aufgabe ist mir zugefallen, denn ich habe Camerons Werk im Zuge meiner Horror-Recherchen kennen- und liebengelernt (und Herausgeber Yoe hat mich ein Buch draus machen lassen, dass perfekt in seine Reihe passt!).
Es waren nur wenige Jahre, in denen Cameron im Comicsektor blühen durfte, doch seine Beiträge sind entdeckens- und bemerkenswert. Als Teaser poste ich diese Woche eines seiner Hauptwerke: "Kill, My Minions of Death!".