(aus "Journey into Unknown Worlds" Nr. 27, im Mai 1954 von Atlas Comics veröffentlicht)
Ein Mann rennt um sein Leben, Gebäude stürzen um ihn herum ein, dann löst sich sein Körper in seine Einzelteile auf – und er löst sich schließlich komplett auf! Wie kann das alles sein? Was ist hier los?
Bitte schnallen Sie sich an für vier Seiten pure, atemlose Psychedelik aus dem Jahr 1954!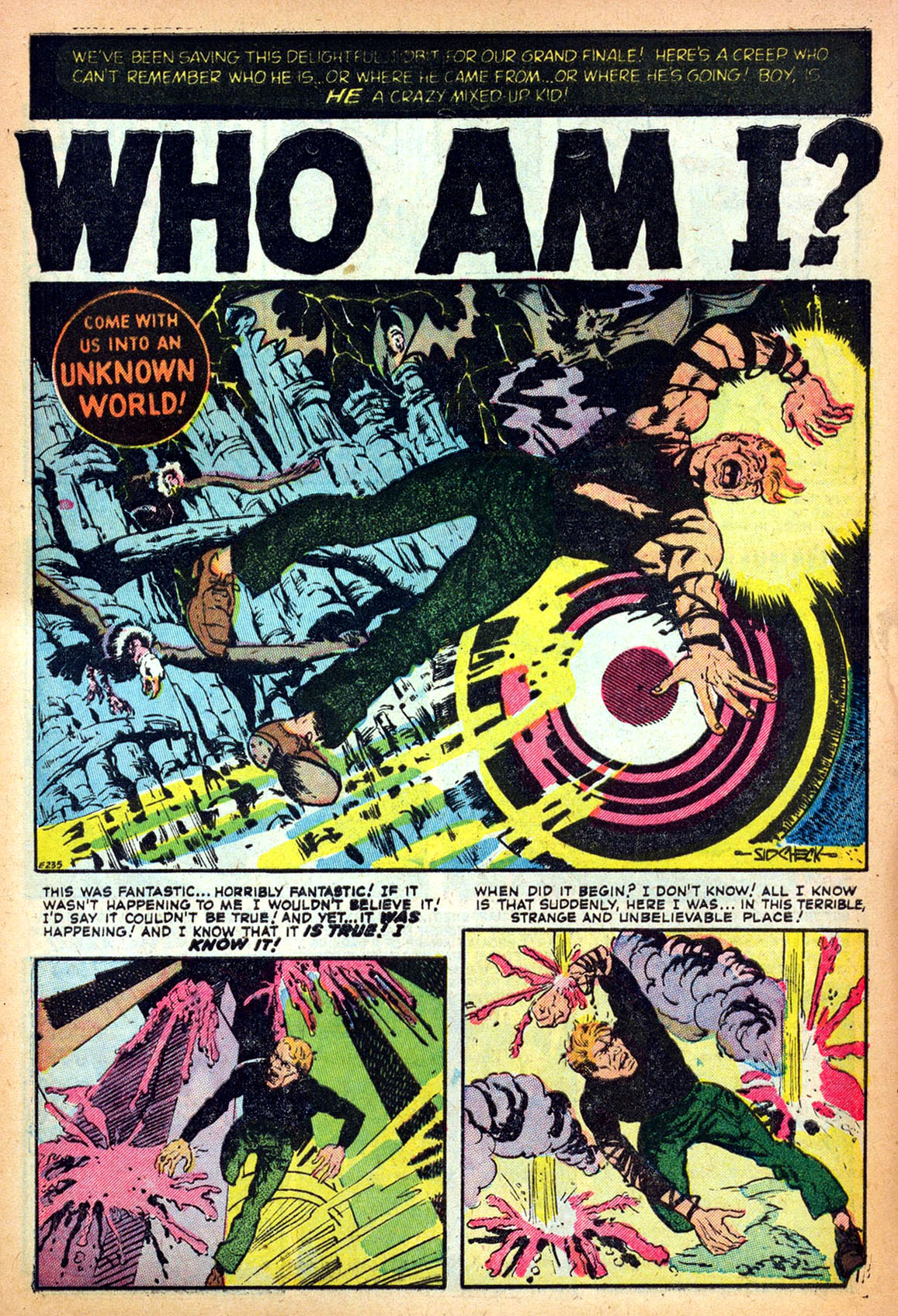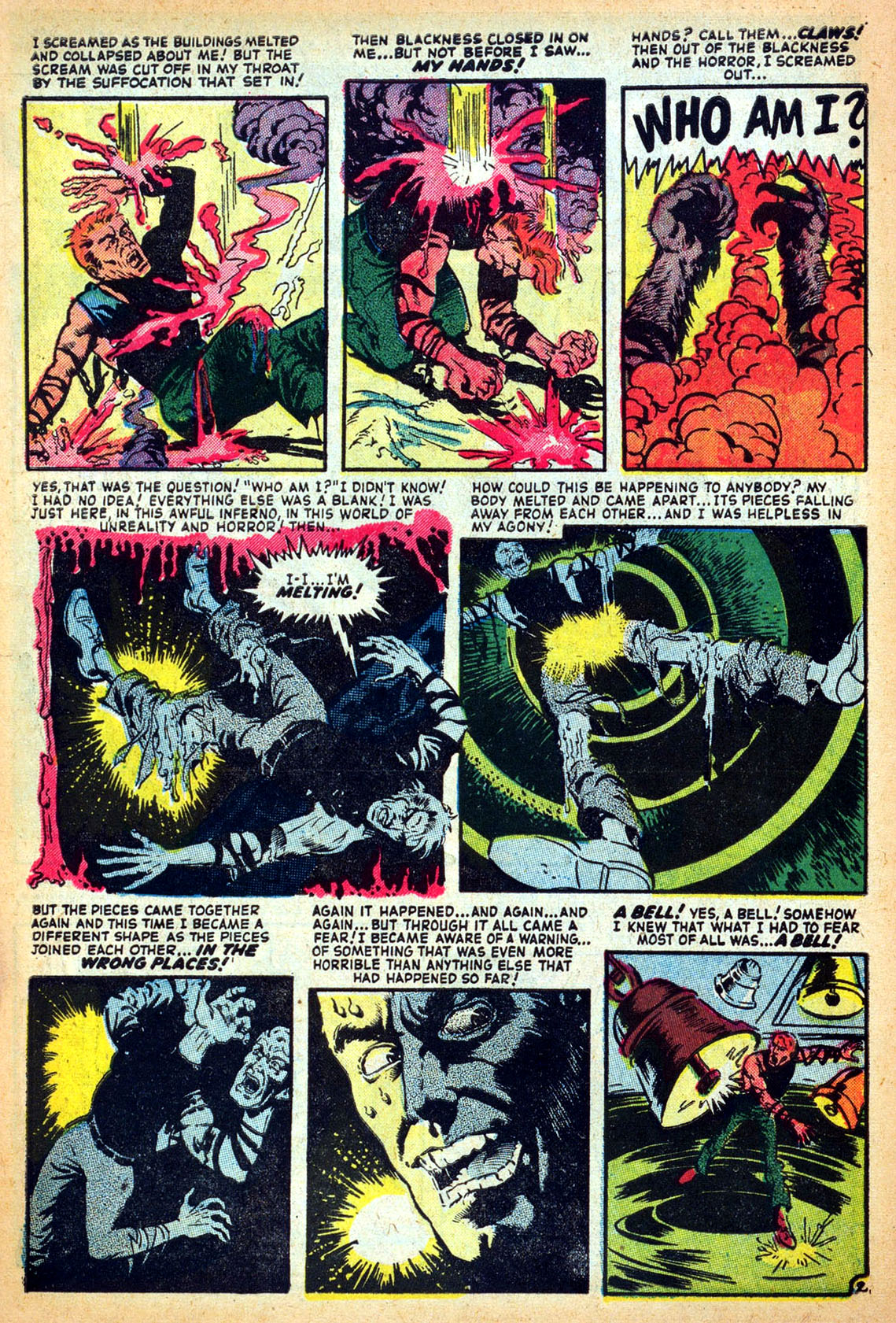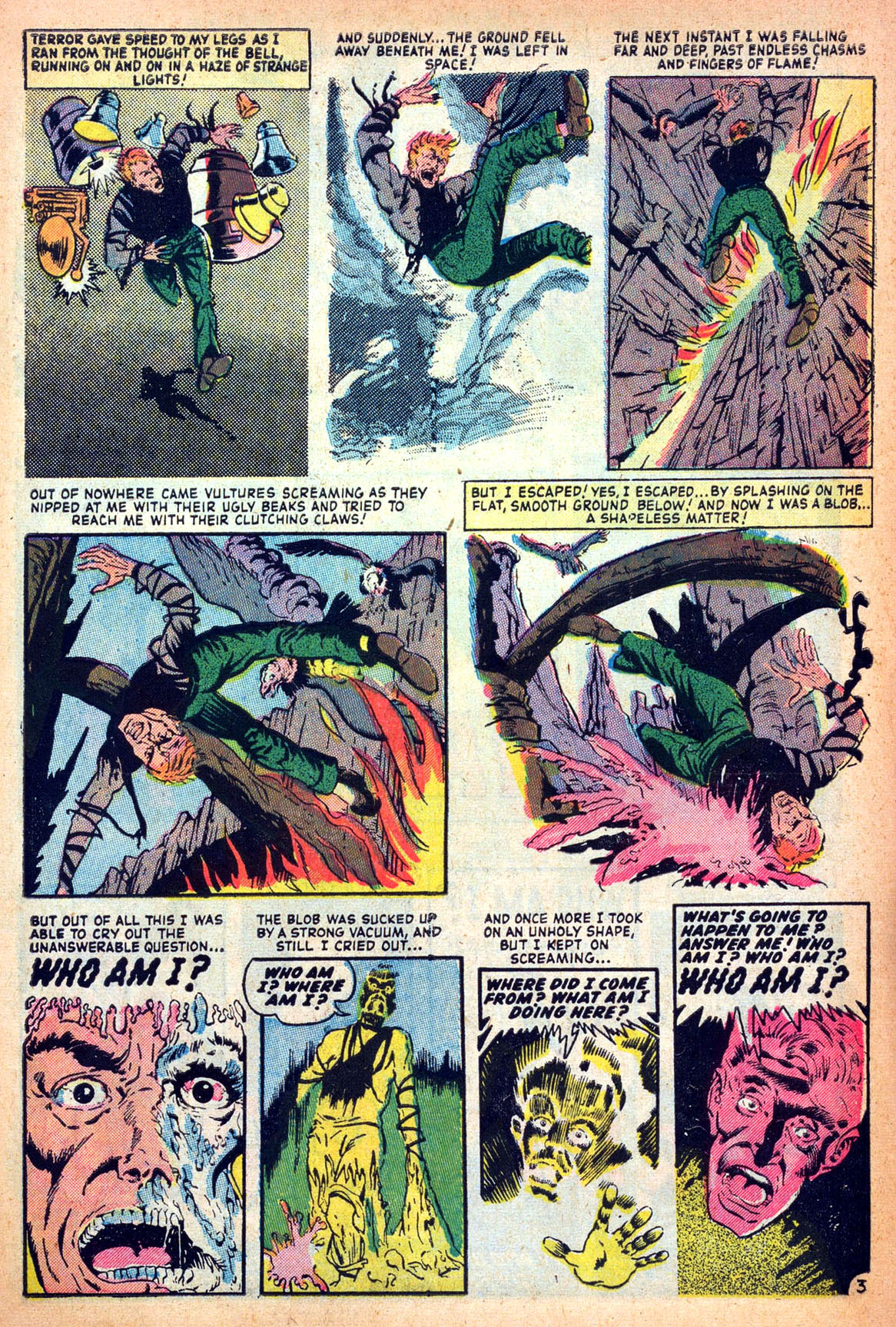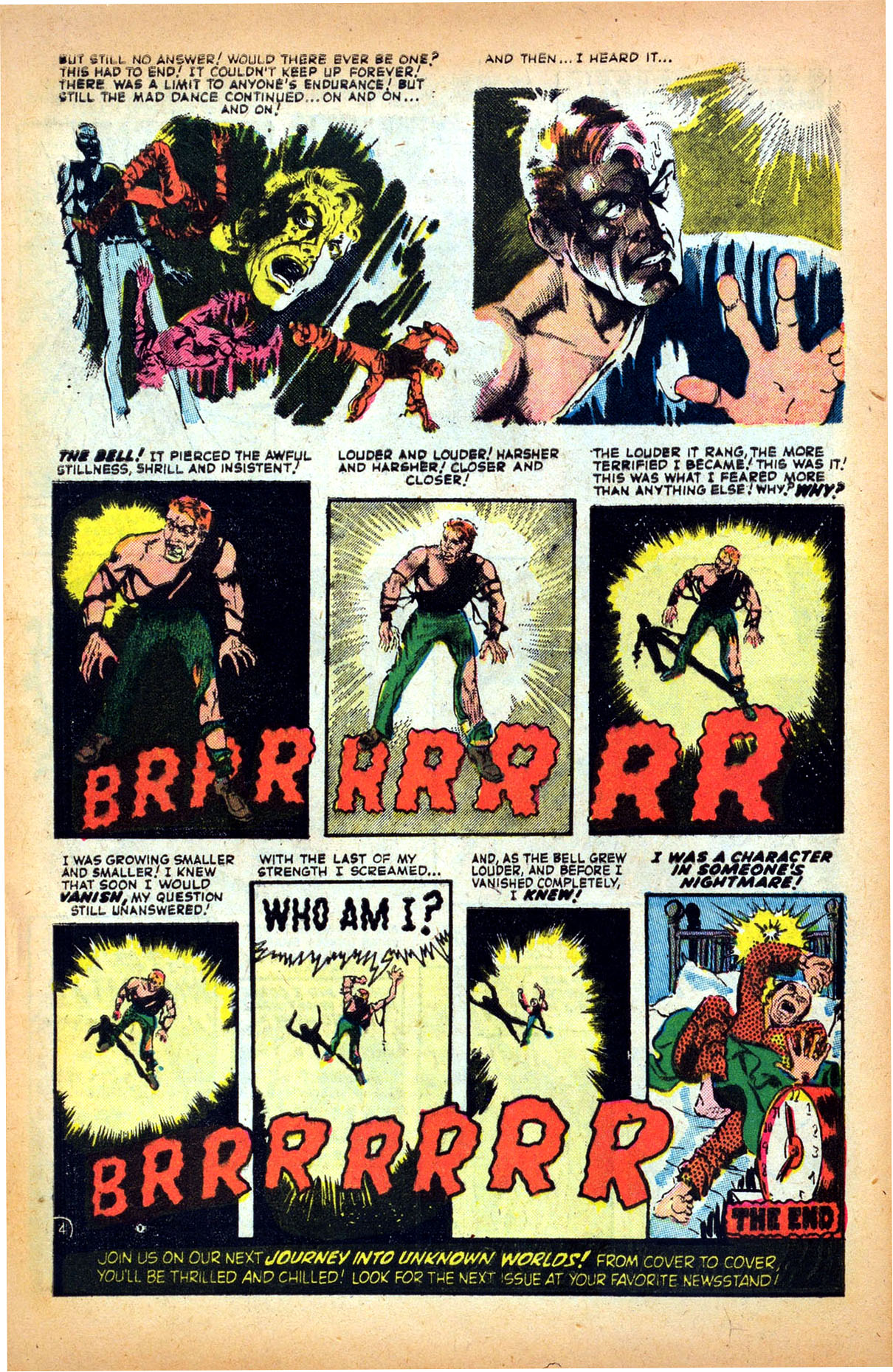 Ach, es war bloß ein Traum!
Das ist zwar the oldest trick in the book, aber man kann nicht meckern, wie ich finde. Hier liefert der unterschätzte Zeichner Sid Check nämlich sein Meisterstück ab. Diese vier Seiten sind grafisch großartig gestaltet. Und erfreuen/erschrecken uns mit schockierenden Bildern: Das Zerreissen des Körpers auf Seite 2 sowie das Schmelzen des Gesichts auf Seite 3 sind memorable Horrorvisionen.
Der falsch zusammengesetzte Mann auf Seite 2 erinnert Horrorfreunde natürlich an den EC-Klassiker "Horror We? How's Bayou?" aus den HAUNT OF FEAR Nr. 17 vom Januar 1953.
Sid Check übrigens teilte sich eine Zeitlang ein Studio mit Wally Wood und Joe Orlando (denen er stilistisch ähnlich ist) und war 1952 sogar aushilfsweise Teil der EC-Mannschaft, wo er sich viermal versuchen durfte und dann wieder ausgemustert wurde.
Sein prominentester Beitrag dort dürfte wohl "Half-Way Horrible" sein (aus den VAULT OF HORROR  Nr. 26): Ein psychisch kranker Mann kann seine "böse Hälfte" nicht kontrollieren und lässt diese deshalb durch einen Voodoo-Zauber abtöten. Das funtioniert auch, hat aber die unerwünschte Nebenwirkung, dass seine linke Körperhälfte abstirbt und verrottet!
Typischer EC-Gag, der ebenfalls in "Who Am I?" anklingt, nämlich im halbzerstörten Gesicht auf Seite 3 …