(aus "Mystic" Nr. 22, im August 1953 von Atlas Comics veröffentlicht)
In der ägyptischen Abteilung eines Museums belauscht ein Bestatter zwei reiche Herren. Die schwärmen beim Anblick der gut erhaltenen Mumien, was sie doch dafür geben würden, ebenfalls so hervorragend konserviert zu werden. Der Bestatter wittert das Gechäft seines Lebens und macht sich auf die Recherche-Socken.
Er reist nach Ägypten, um das "Rezept" für Mumifizierung ausfindig zu machen. Er heuert einen der Hieroglyphen kundigen Einheimischen und bricht des Nachts in die Pyramiden ein.
Am Eingang entspinnt sich ein zauberhafter Dialog: "What does the writing over the entrance say?" – "It says: It is forbidden to enter this tomb." – "Yeah? Well, let the mummies sue me!". Sollen sie ihn doch verklagen, die Toten.
Ob die Mumien den juristisch korrekten Weg beschreiten oder sich eine hübsche Überraschung ausdenken, erfahren Sie im Re-Upload dieser Geschichte als FIFTIES HORROR – Vollscan: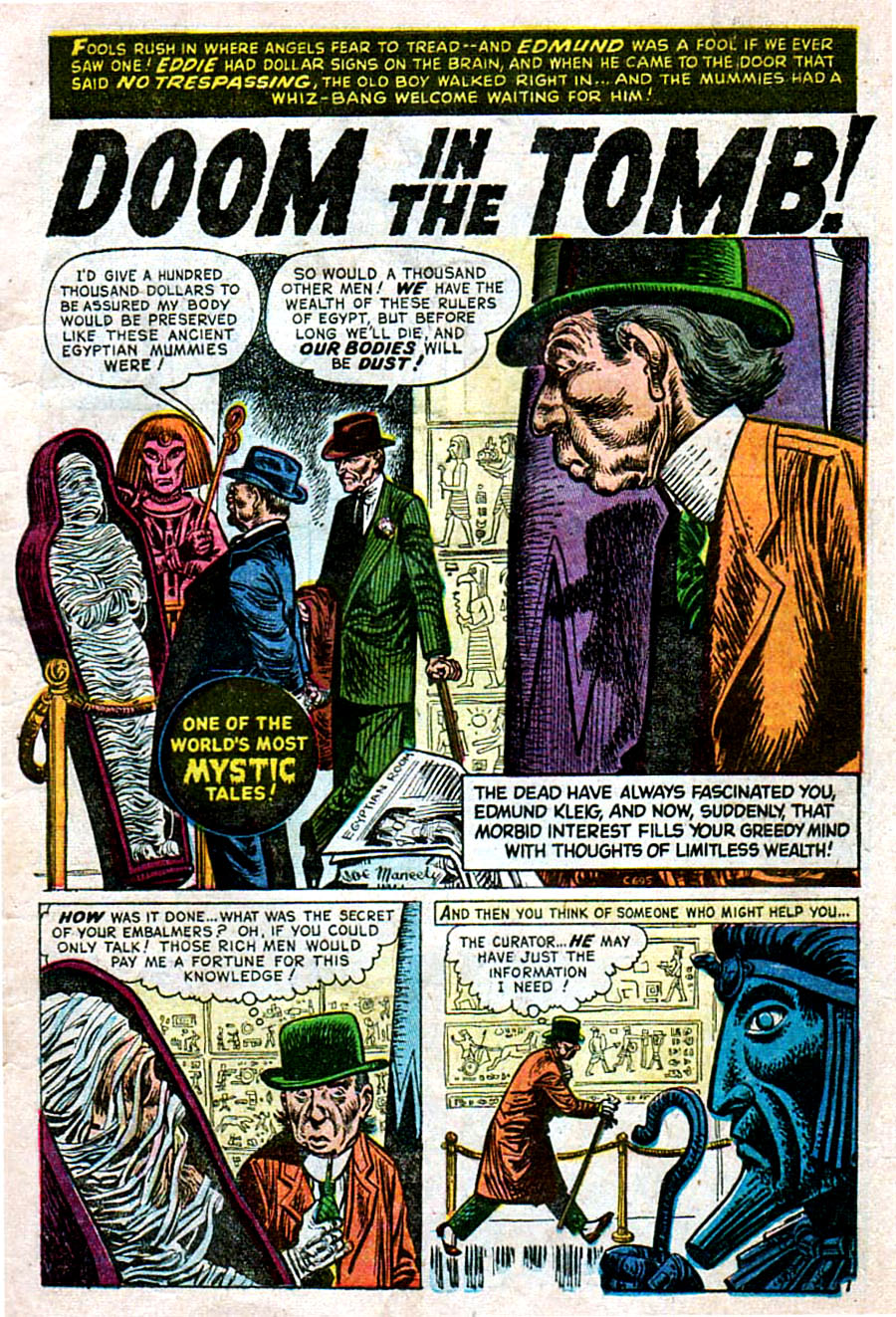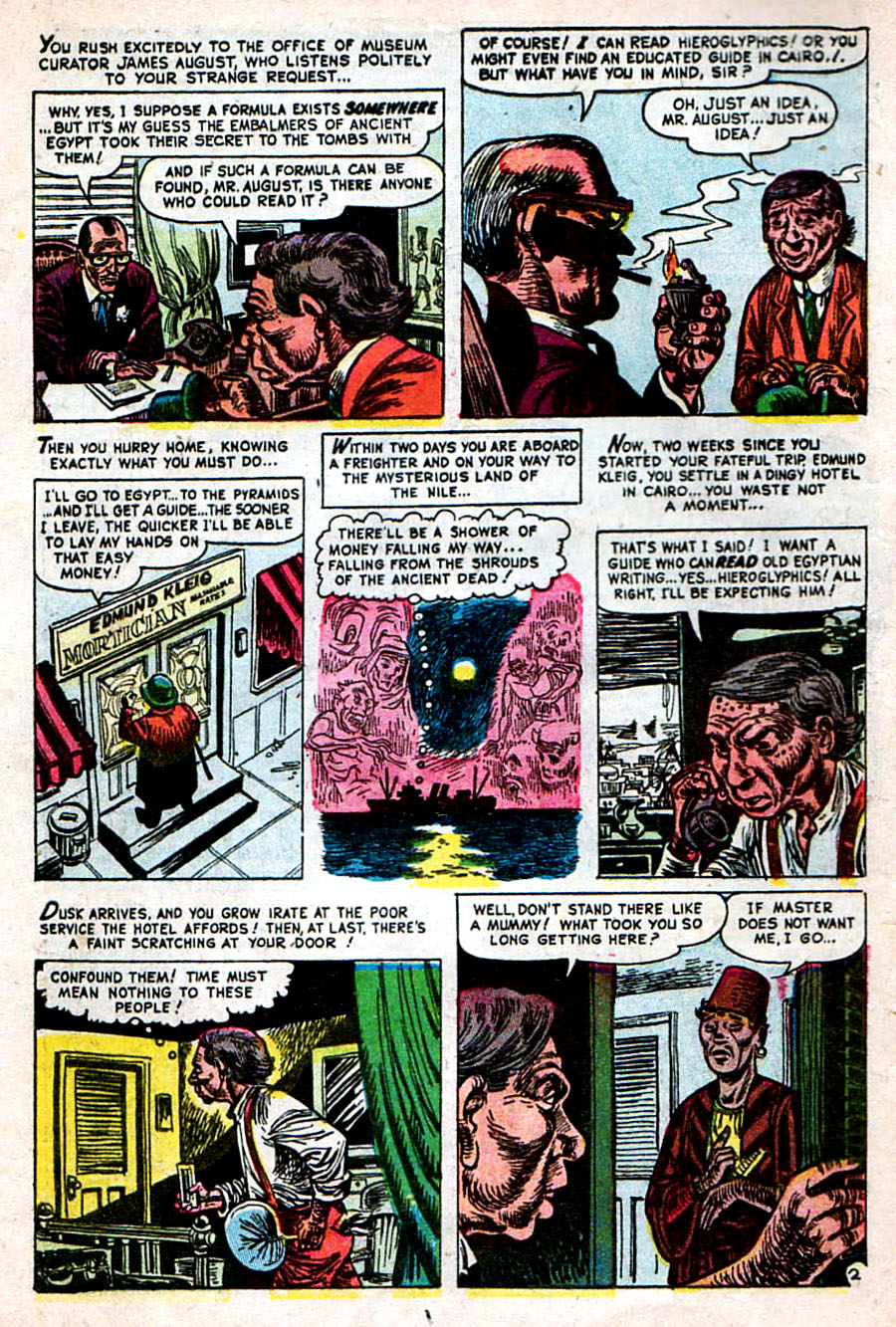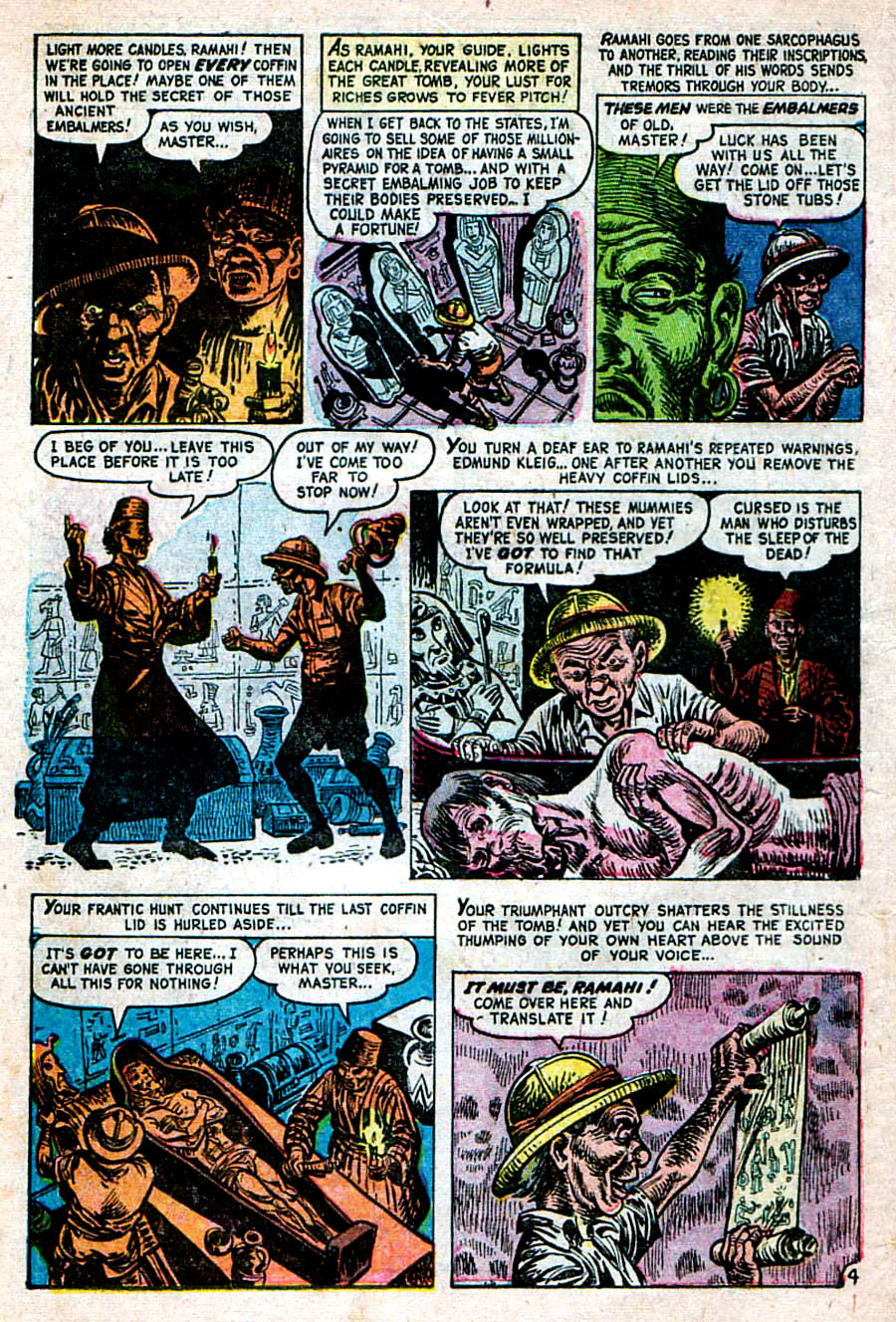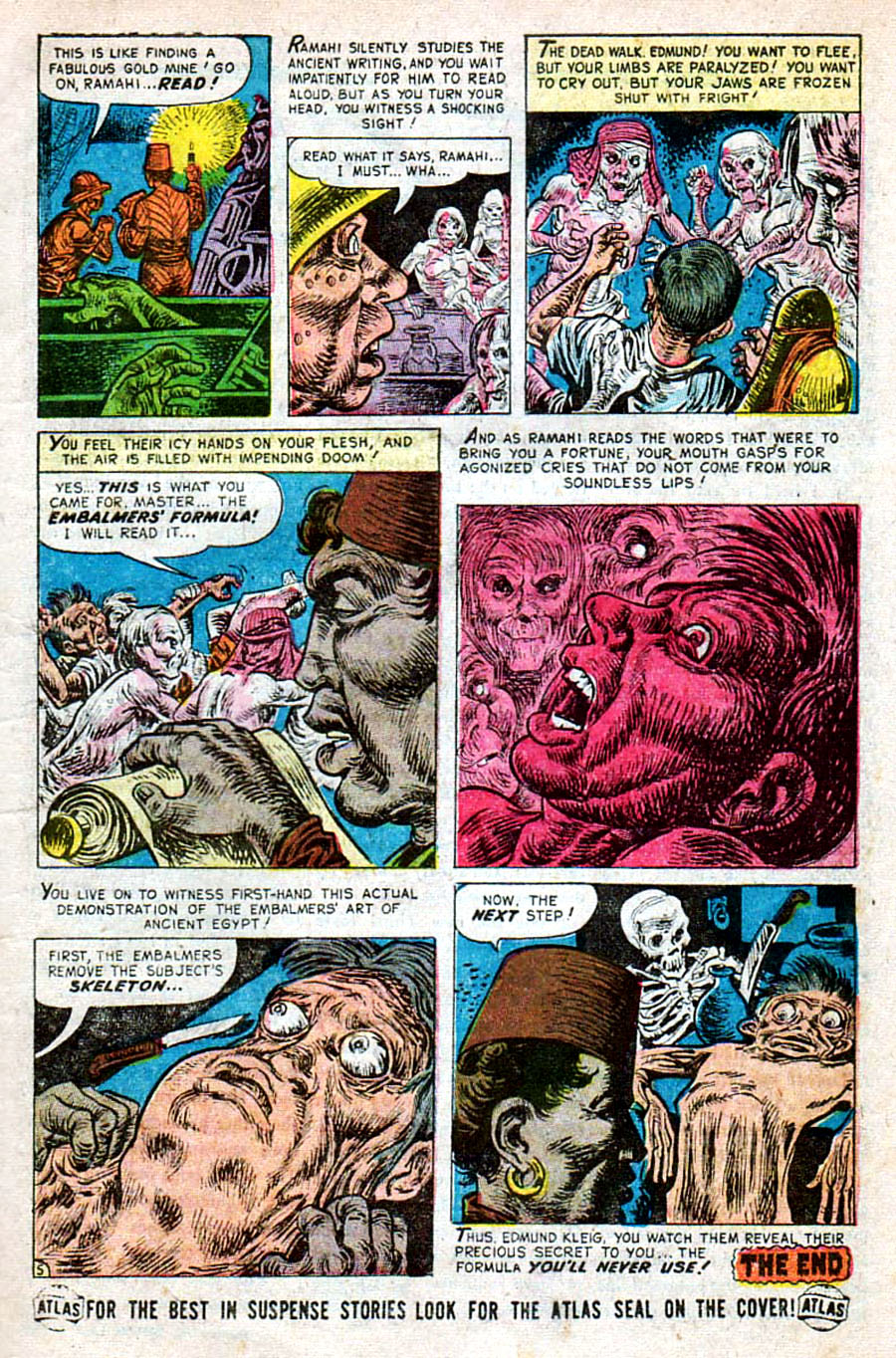 Hier ist den Atlas-Machern ein echtes Schmuckstück in Sachen Mumien-Mär geglückt. Hier passt mal alles vom Skript.
Die verlagstypische Ironie entfaltet sich wundervoll wie selten in dieser Erfahrs-am-eigenen-Leib-Parabel. Die Arroganz des übergriffigen Amerikaners wird mit archaischer Rache vergolten.
Selbst der Titel schimmert fein ironisch. "Doom" und "tomb" reimen sich in der englischen Aussprache.
Die Motivation der Hauptfigur (Gier wie Neugier!) ist zwar glaubhafter als die Unversehrtheit des Mumiengrabs, aber – hey! – es ist ein fünfseitiger Comic.
Und er macht Spaß, weil am Ende das grafische Feintuning stimmt. Die dargestellte Gewalt ist ein Schock, wirkt jedoch nicht ekelhaft.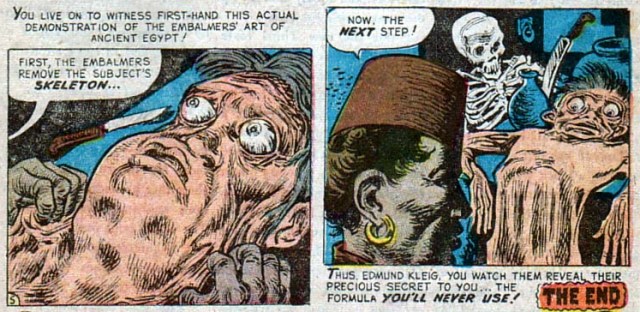 Joe Maneely gestaltet die Geschichte routiniert und wunderschön, die beiden Schlussbilder sind ein Highlight der 50er Horrorkunst – krass und witzig zugleich.
Wenn Sie genau hinschauen, sehen Sie im vorletzten Bild den Schädelknochen des Opfers unter seiner Kinnhaut dahingleiten. Rrrrrr.