(aus "Mystic" Nr. 16, im Januar 1953 von Atlas Comics veröffentlicht)
Sowjetkommissar Ivan Zaroff geht für seine Ideologie über Leichen; das Blut Dutzender Menschen klebt an seinen Händen.
Kein Wunder, dass sein nächtes Opfer ihn verflucht.
Steigen Sie mit hinab in die Kerkerwelt des Kommunismus!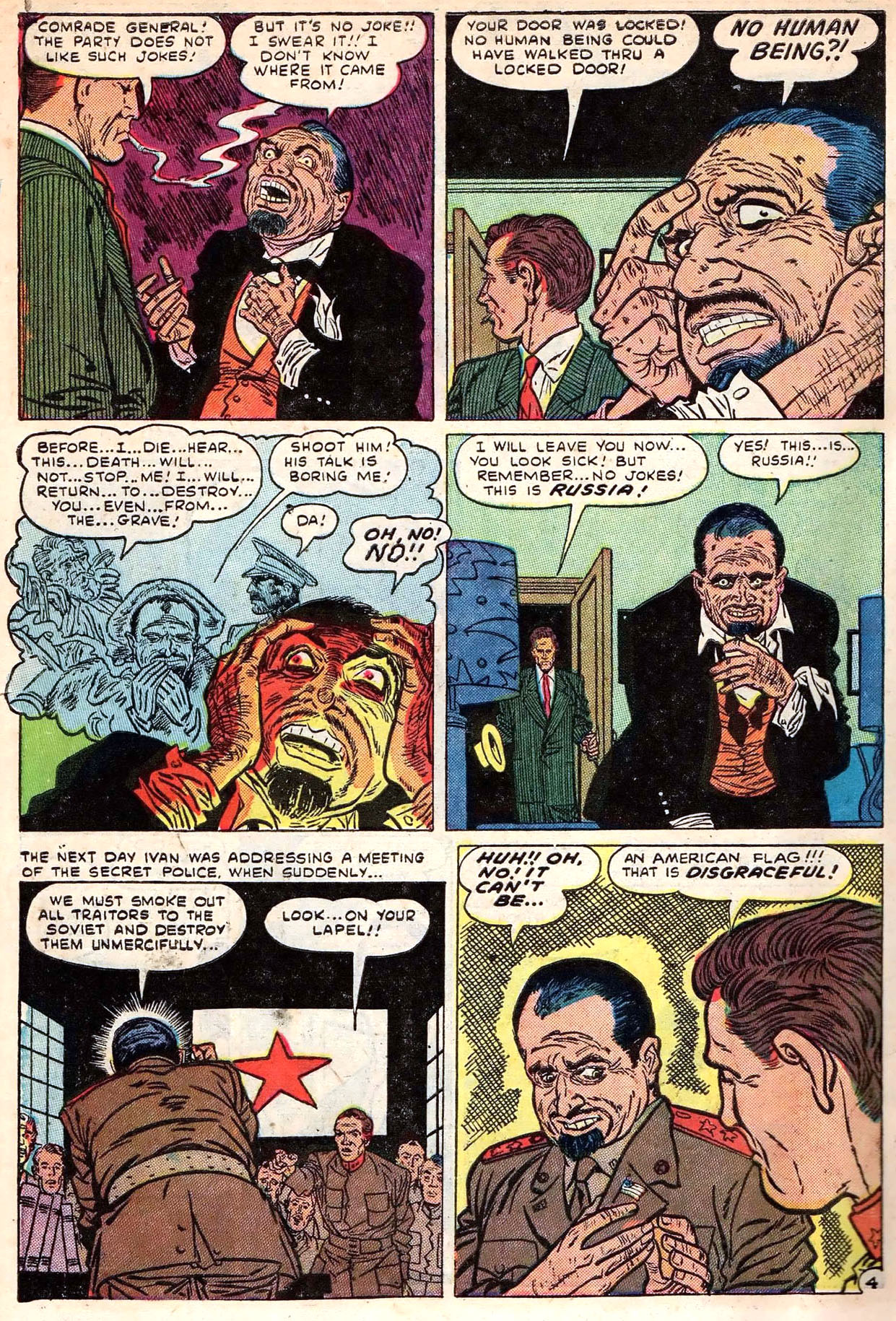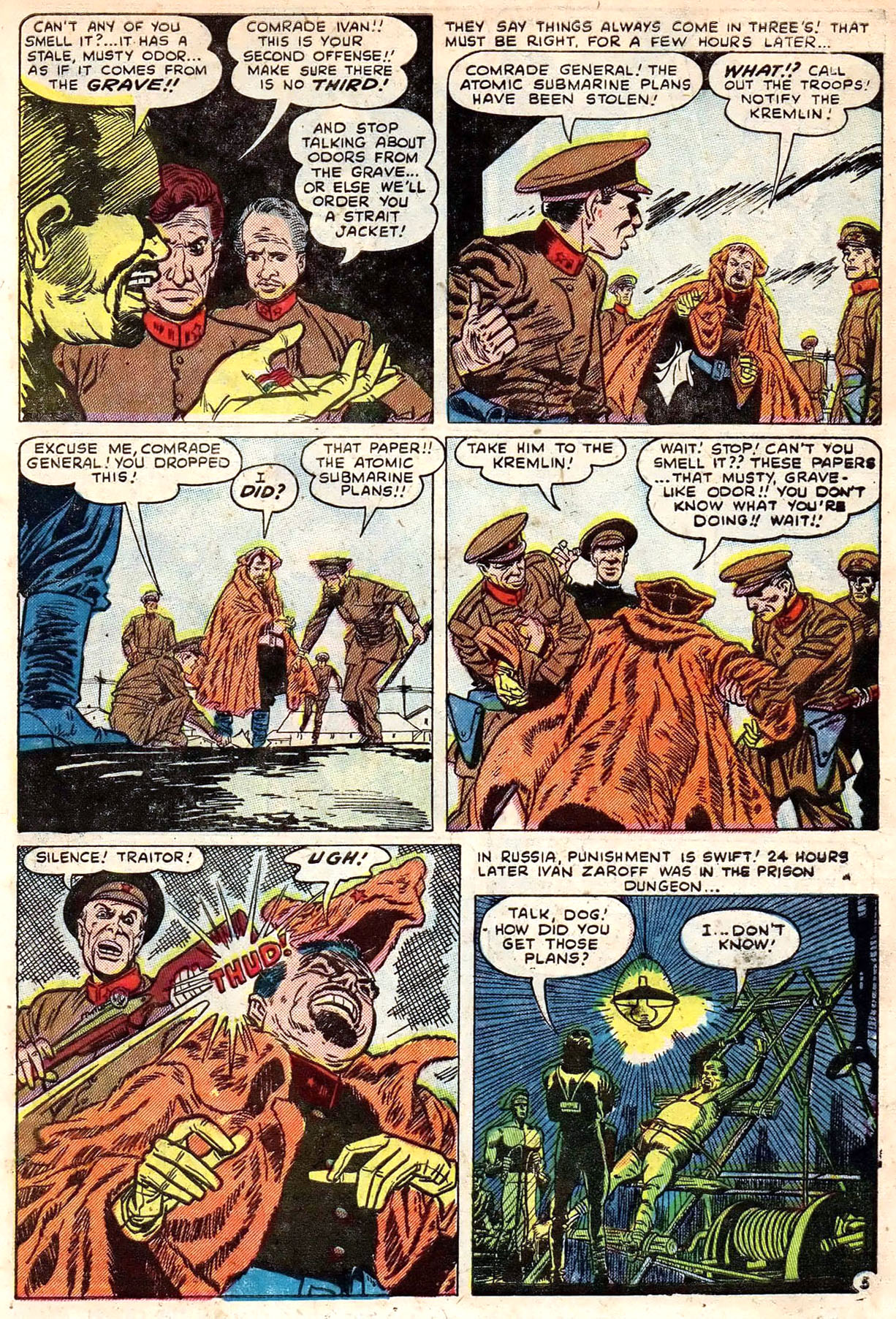 Auch wenn Autor Stan Lee mit "Ghosts in the Night" eine weitere Kerbe gegen den Kommunismus in seine Schreibmaschine schlägt, so ist diese Geschichte leider nicht so veraltet, wie man hoffen möchte. Folter gilt wieder (und weiter) als adäquates Mittel, um mit Systemgegnern und vermeintlichen Terroristen umzuspringen (ich will gar nicht wissen, was konkret in den Gefängnissen des Nahen Ostens oder der Türkei vor sich geht).
Schonungslos fängt diese Story die menschliche Grausamkeit ein und weckt keine Hoffnung; selbst die verdiente Rache schmeckt schal.
Selbst der Tod sorgt hier nicht für Erlösung! Okay, ich bin grad düster drauf …
Deshalb lieber ein paar warme Worte zum Zeichner: Carmine Infantino liefert brillantes Artwork (dieser Mann hat zu wenig im Horrorbereich gezeichnet). Fast nichts, ein paar Geschichten für DC HORROR gibt es da noch (und die präsentieren wir 2017)!
"Ghosts in the Night" lässt sich betrachten als Schwestergeschichte der Nazi-Exploitation-Story "The Torture Master" aus den MEN'S ADVENTURES Nr. 24, ebenfalls von Atlas. Fast ein Jahr später illustriert Russ Heath denselben Plot mit einem sadistischen Nazi, der durch das Unterjubeln amerikanischer Ware zur Strecke gebracht wird. Diese sehenswerten sechs Seiten finden Sie HIER auf Pappy's wundervollem GOLDEN AGE COMICS BLOGZINE.