(aus "Tomb Of Terror" Nr. 2, im Juli 1952 von Harvey veröffentlicht)
Belanglose Fluch-der-Mumie-Plotte, offenbar ein Seitenfüller.
Mumie greift Professor an, wird jedoch vernichtet, Feierabend.
Aber was der große Rudy Palais auf diesen vier Seiten abzieht, ist eine Augenweide.
Völlig zersprengtes Layout, irre Kamerawinkel, ein solches Schlusspanel hat die Welt noch nicht gesehen: Eine vertikale halbe Seite, die die Schrumpfung des Mumienmonsters einfängt – großartig.
Da ich das Originalheft erwerben konnte, präsentieren wir "Crpyt Of Death" in einem neuen, frisch gefertigten Superscan: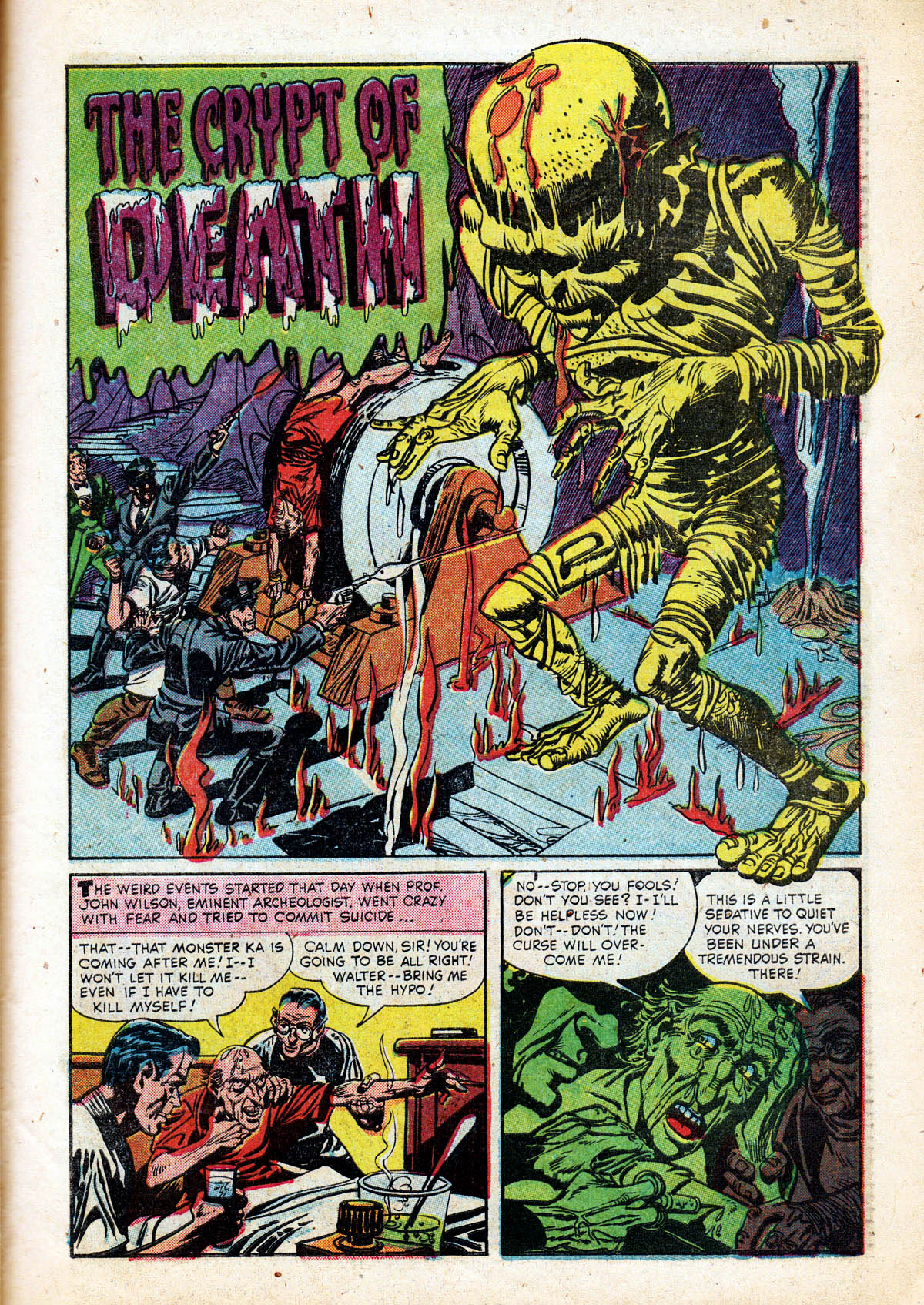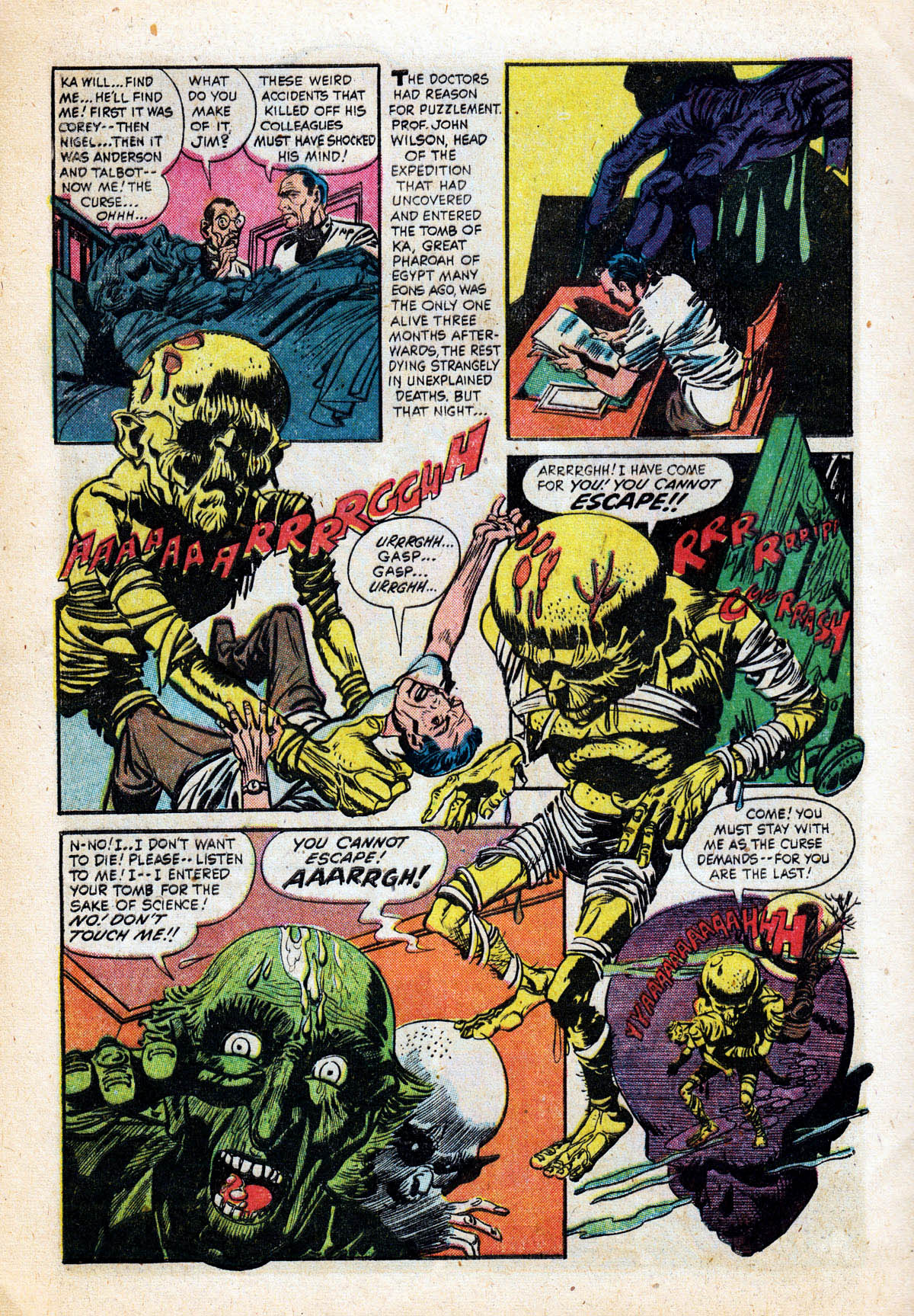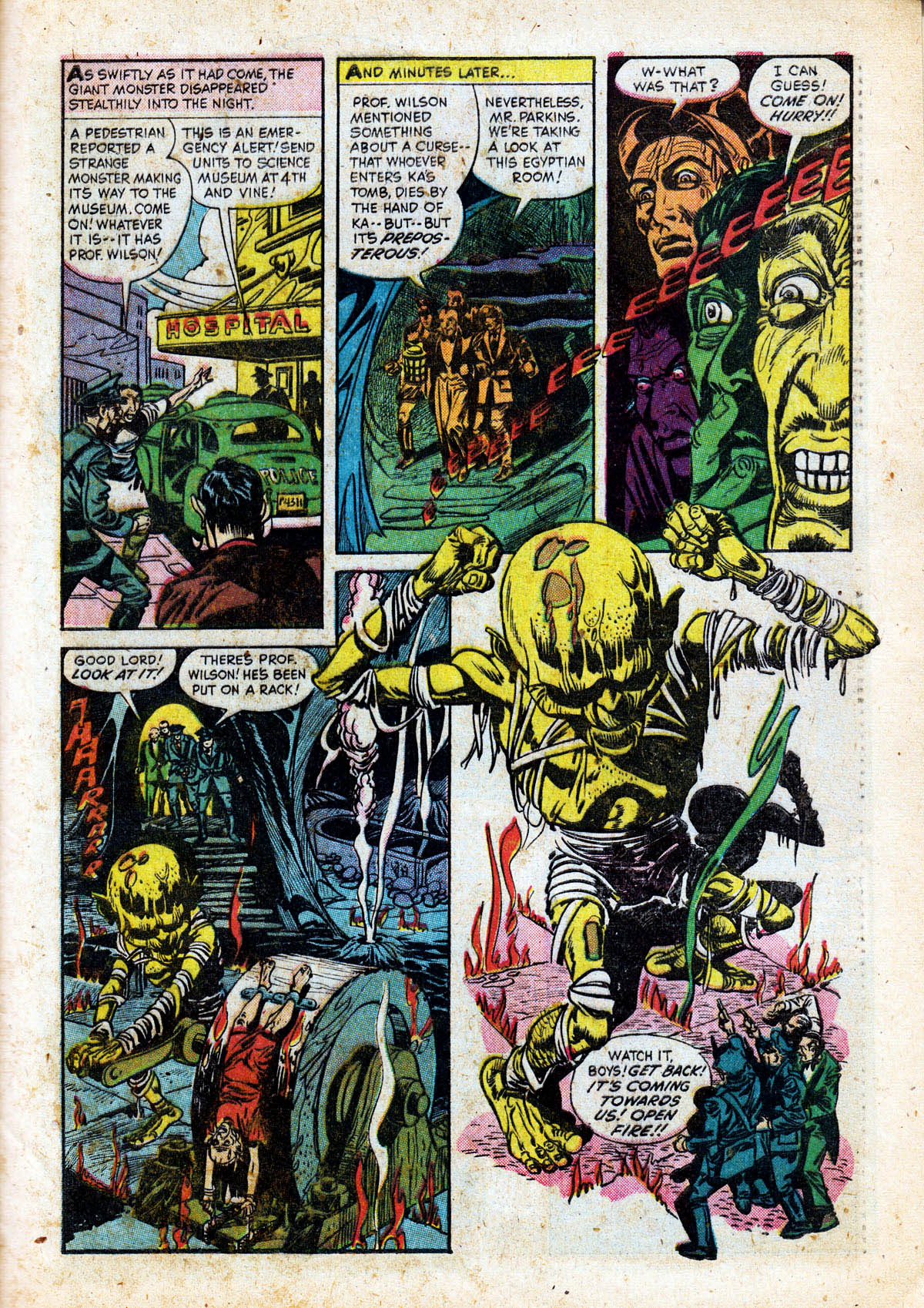 Bei Harvey waren sie wortwörtlich "offen" für layouterische Experimente (im Gegensatz zum rigiden Seitenaufbau bei EC!) und haben ihren "Stars" Palais und Powell künstlerische Freiheiten gewährt.
Oder die haben einfach gezeichnet, wie sie Bock hatten.