(aus "Chamber Of Chills" Nr. 16, im März 1953 von Harvey veröffentlicht)
Zwei Gangster bringen einen Mann um und streiten sich beim Aufteilen der Beute. Vantucci sticht Watson nieder, der feuert ihm noch eine Kugel in den Bauch. Der Angeschossene verbrennt die Kleidung des Erstochenen ("Damit dich niemand identifizieren kann") und wirft ihn auf das Bett ihrer Absteige, damit die Ratten sich an ihm gütlich tun.
Dann irrt Vantucci durch die Nacht – auf der Suche nach einem Platz zum Schlafen. Doch wo er auch eincheckt – auf jedem Bett erwartet ihn die Leiche seines Partners, nun bereits von eifrigen Nagern fleißig angefressen.
Wie das alles möglich sein soll? Lesen Sie selbst in unserem Re-Upload von "Cycle Of Horror" als FIFTIES HORROR- Vollscan.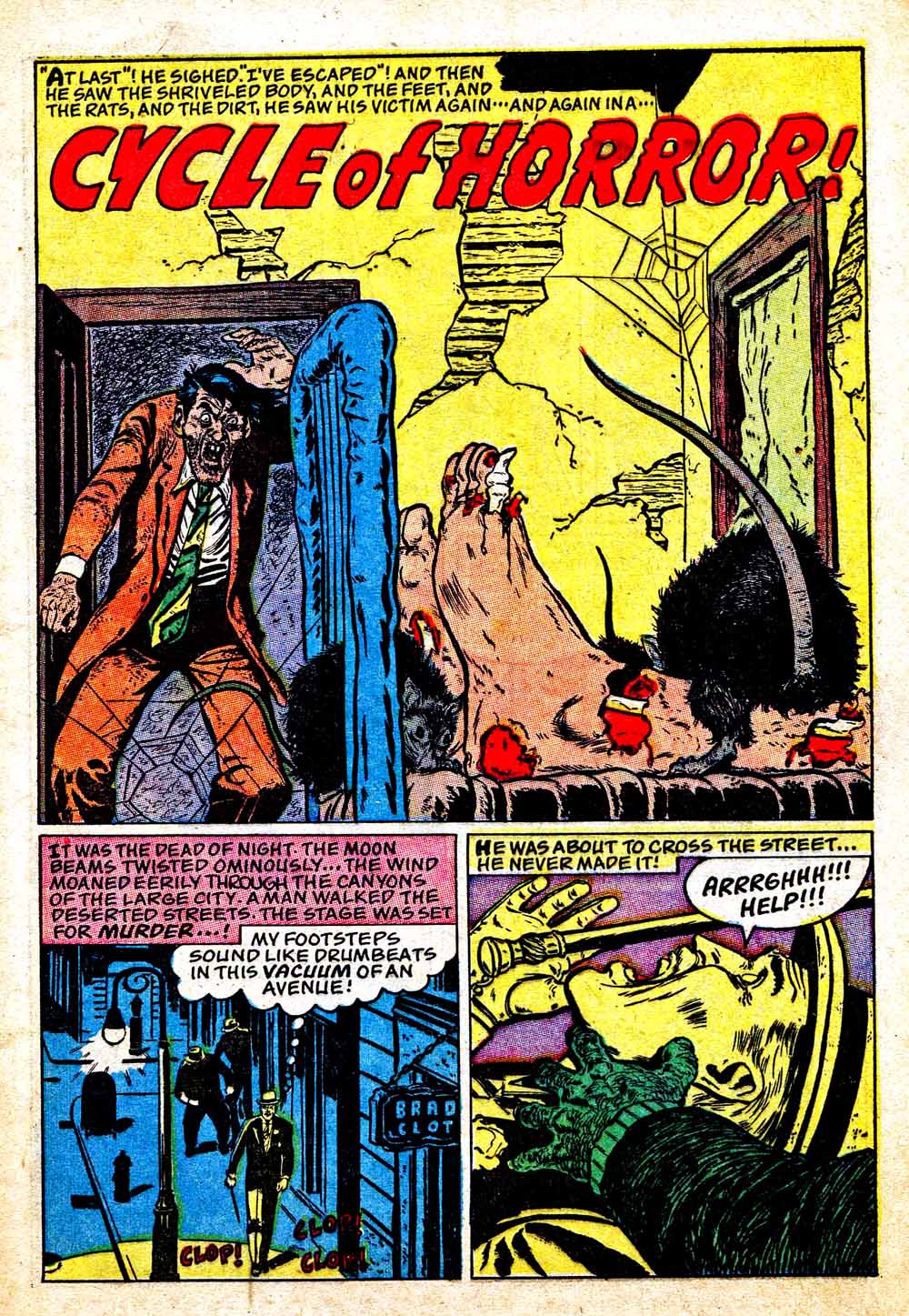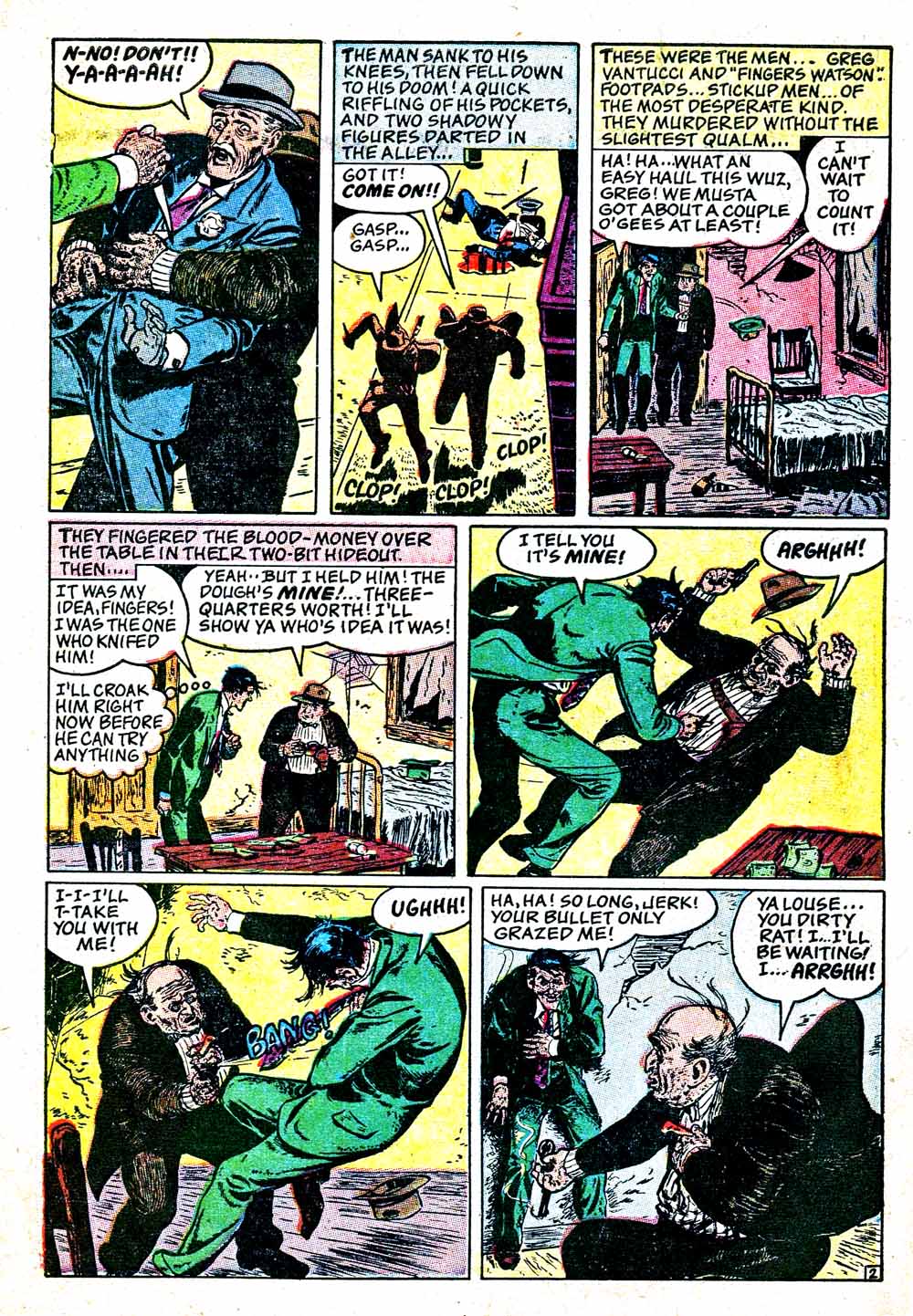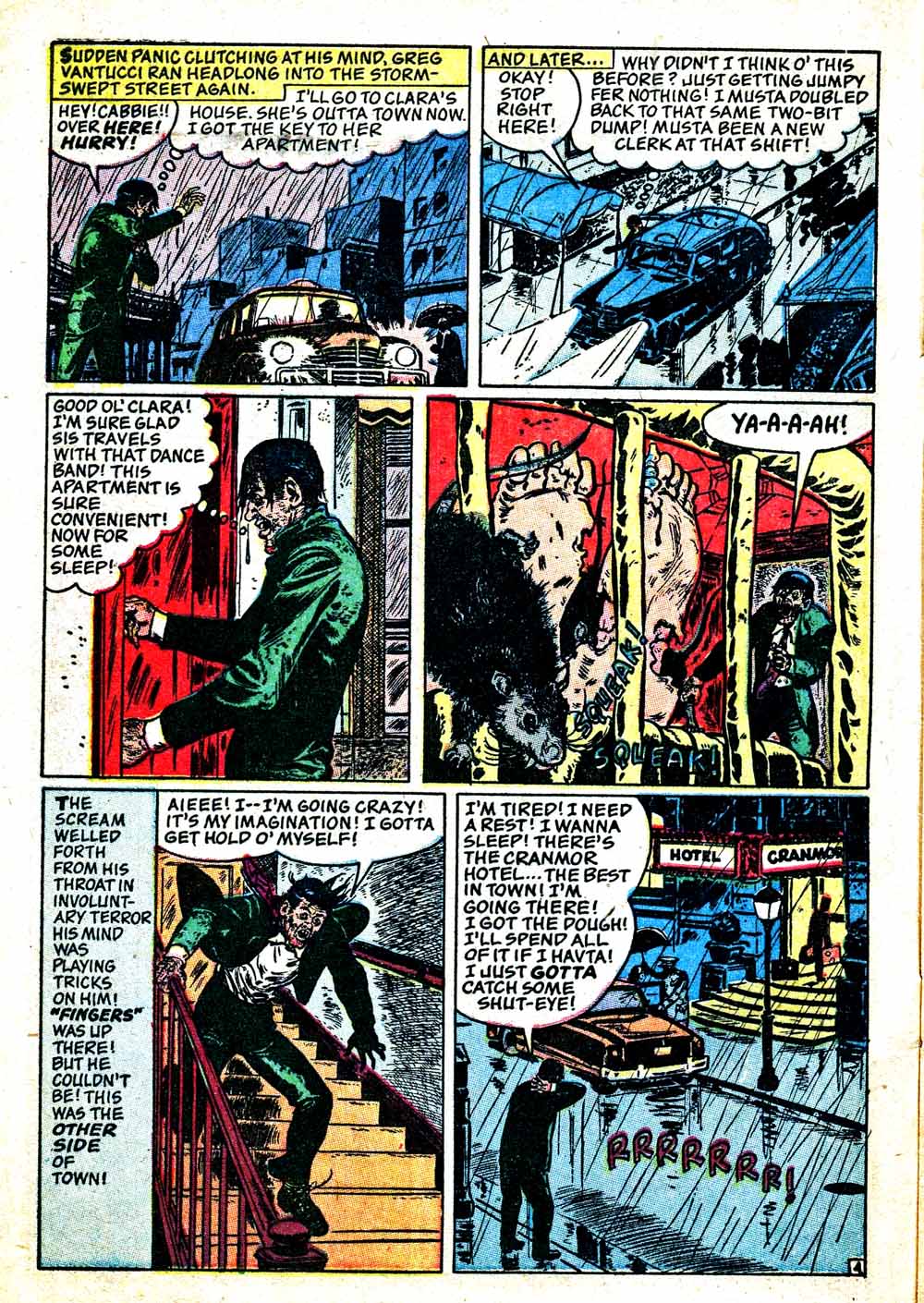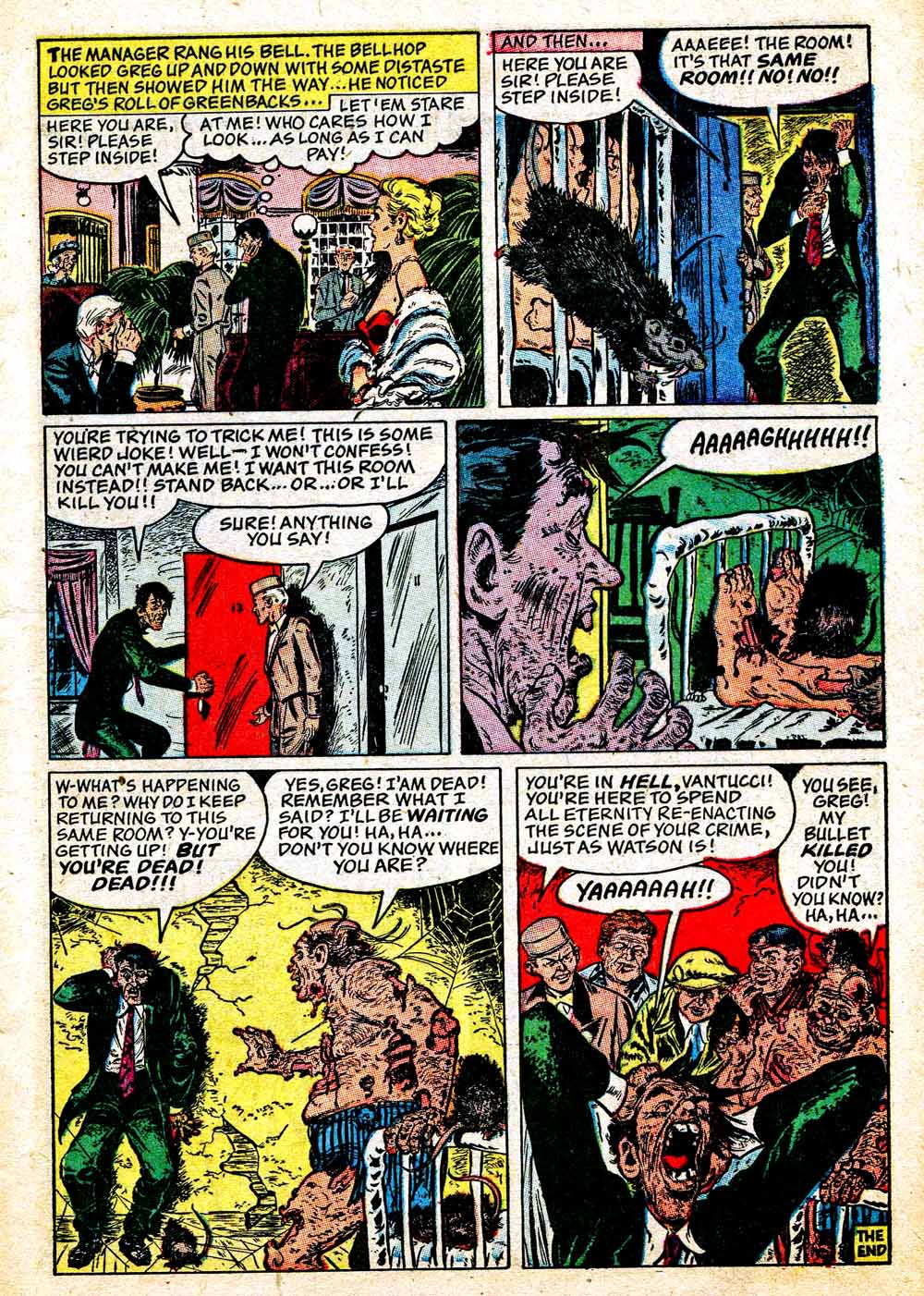 Das Ende entbehrt nicht einer gewissen Komik. Der Tote erhebt sich und klärt den Kollegen auf, dass er Darsteller in einem höllischen Laienspiel ist: "Meine Kugel hat dich erledigt." Bleibt dem Killer mit dem schadhaften Gebiss nur "Yaaaaaaaaah!!" zu schreien…
Meine Lieblingsgeschichte aus dem Zyklus "Bin-schon-tot-hab-es-aber-noch-nicht-gepeilt". Herrlich schmierig von Al Eadeh gezeichnet. Die Gewalt ist roh, das Ambiente widerlich, der Ekelfaktor hoch. Paradebeispiel für eine "dirty horror story". Ein beunruhigender Bericht aus dem Keller der Gesellschaft. Kein Niveau, aber trotzdem schön.