(aus "Web Of Evil" Nr.3, im März 1953 von Quality Comics  veröffentlicht)
Eine Stadt wird terrorisiert von einem Serienkiller – sechs Seiten lang werden des Nachts Menschen gemeuchelt (ich zähle 12 Tote, das ist rekordverdächtig).
Der Täter scheint ein außerirdisches Monster zu sein, die Presse nennt ihn den "Killer vom Saturn" (weshalb Saturn? Egal).
Dann entdeckt ein kluger Polizist ein Muster: Alle Toten waren kurz vorher auf dem Einwohnermeldeamt, um Papiere zu beantragen – Führerscheine, Ausweise, Ausschanklizenzen und so weiter. 
Blamable Serienmörder-Schote, illustriert von Unbekannt, mit der schlimmsten Kolorierung, die ich je in einem Comic gesehen habe, auch noch ausgewalzt auf 9 Seiten. Wir zeigen sie trotzdem – als Precode-Horror-Tanz auf dem Drahtseil zwischen den Kategorien "Bad", "Ugly" und "Crazy"…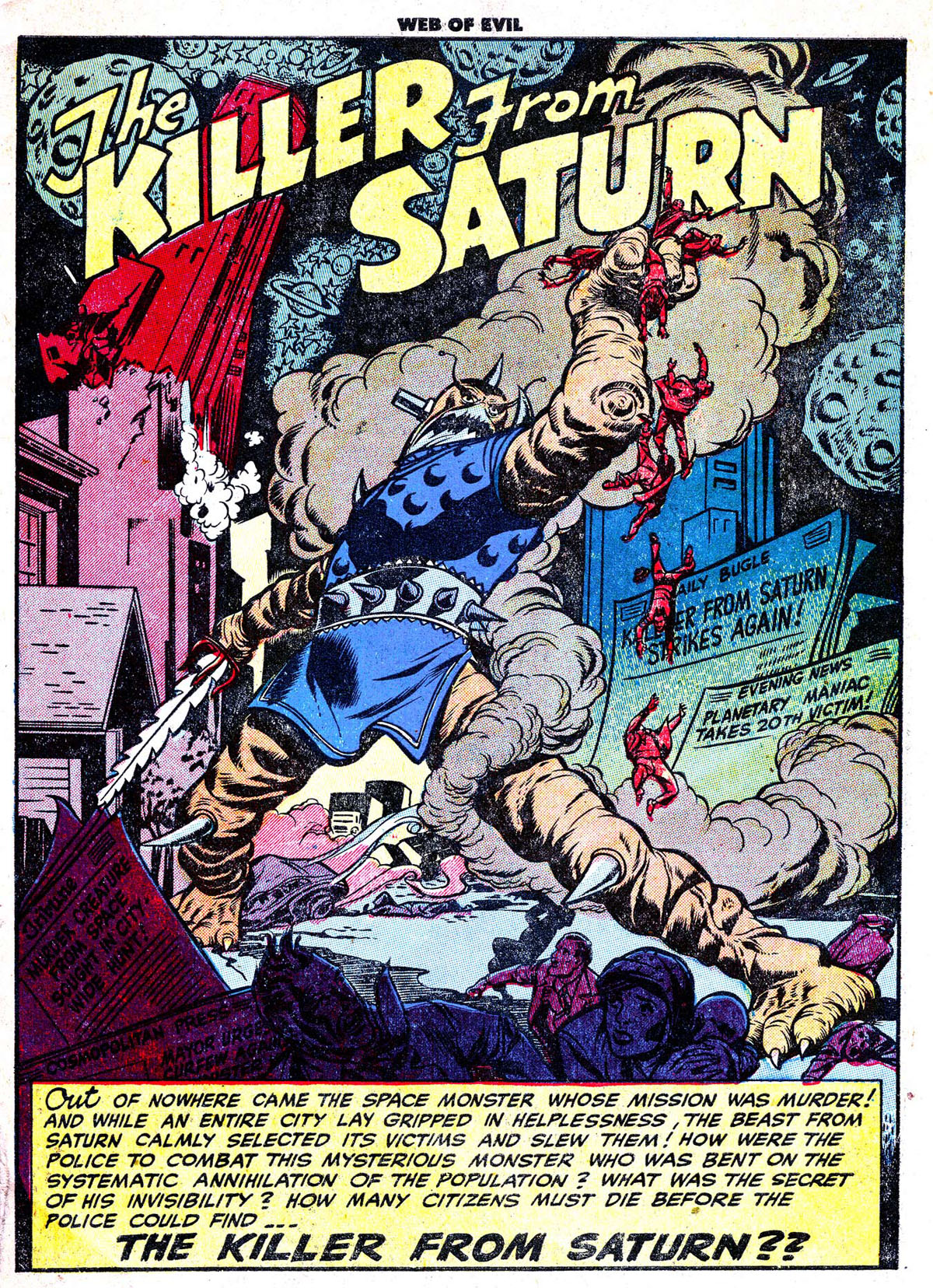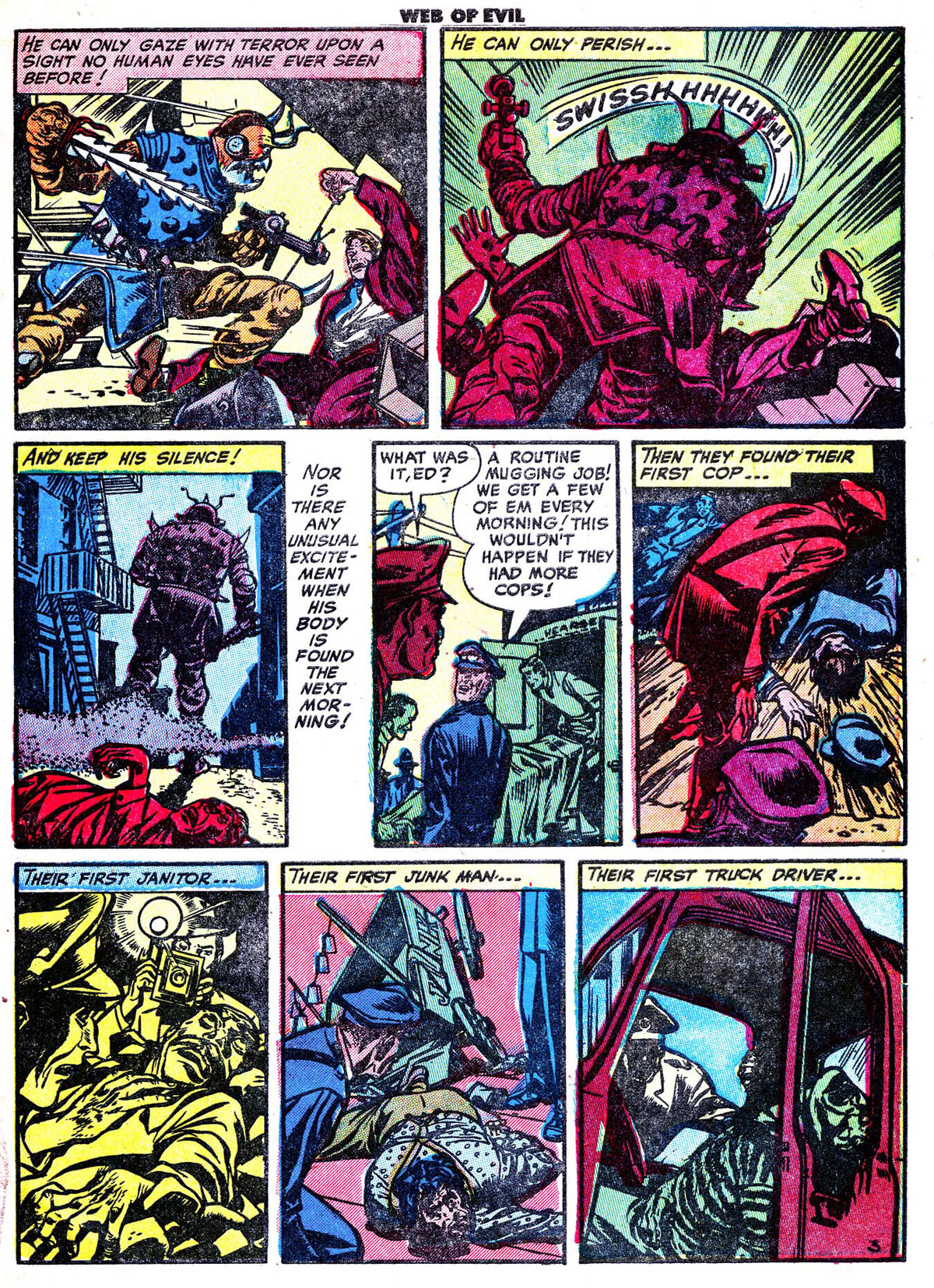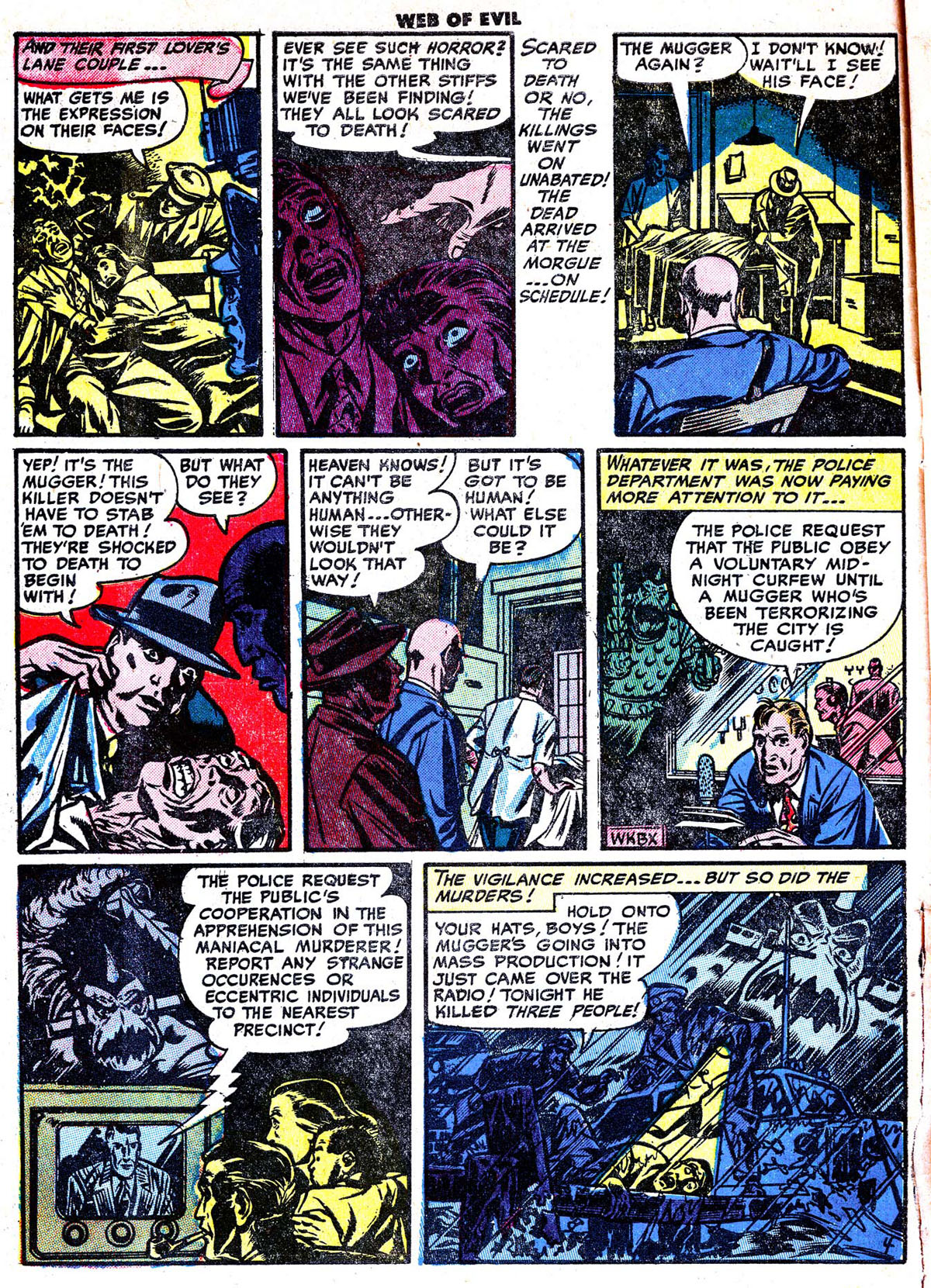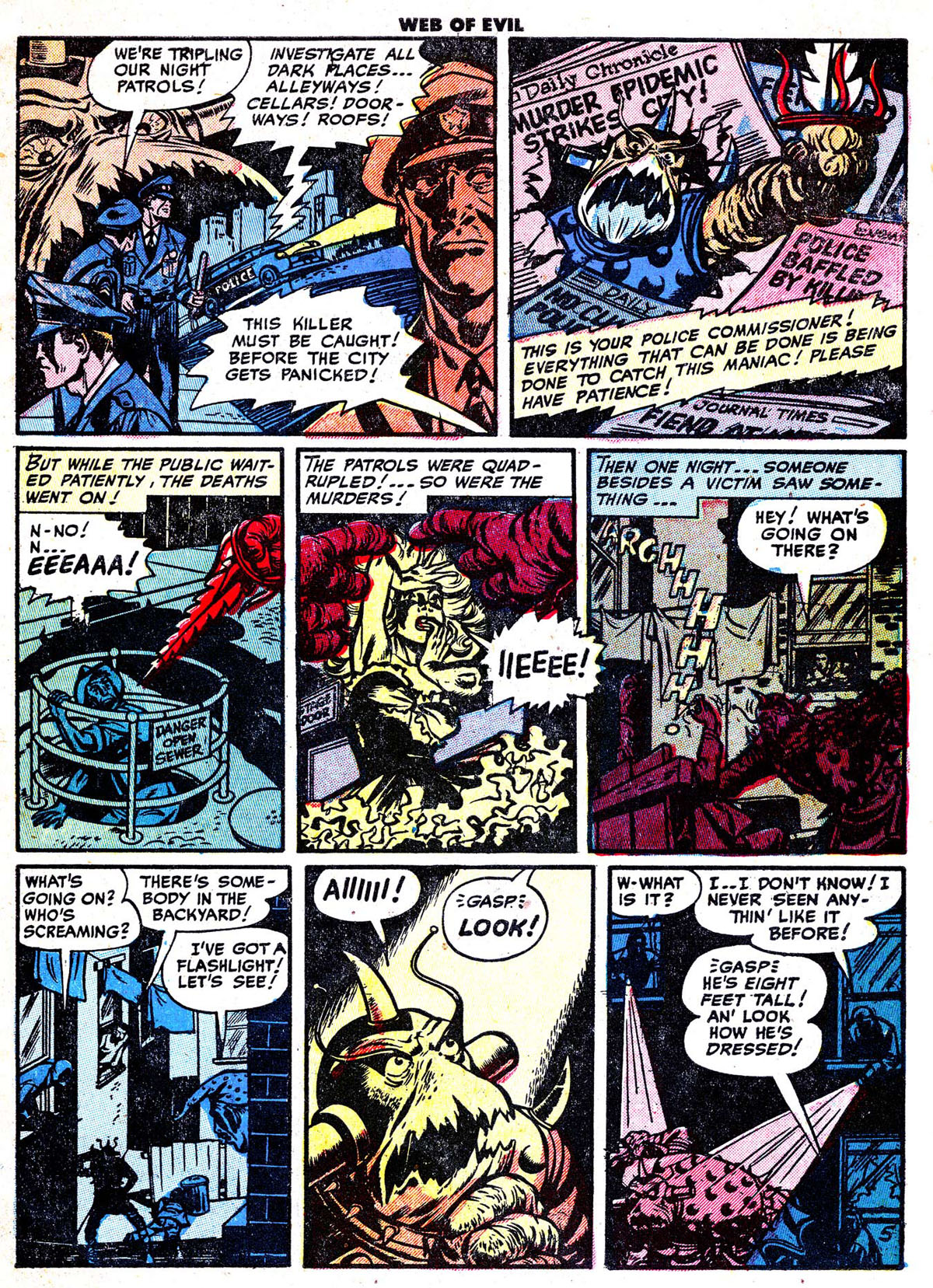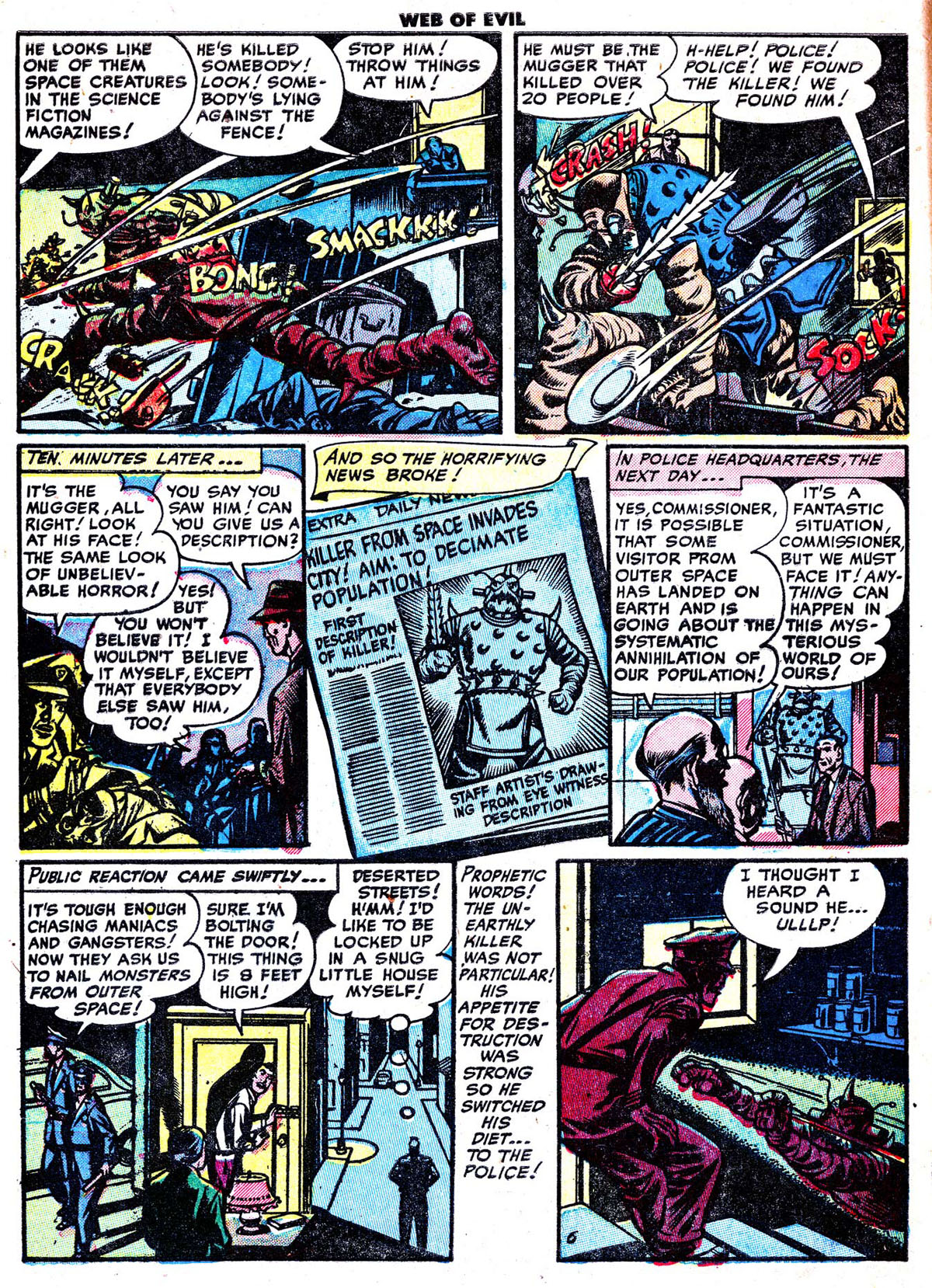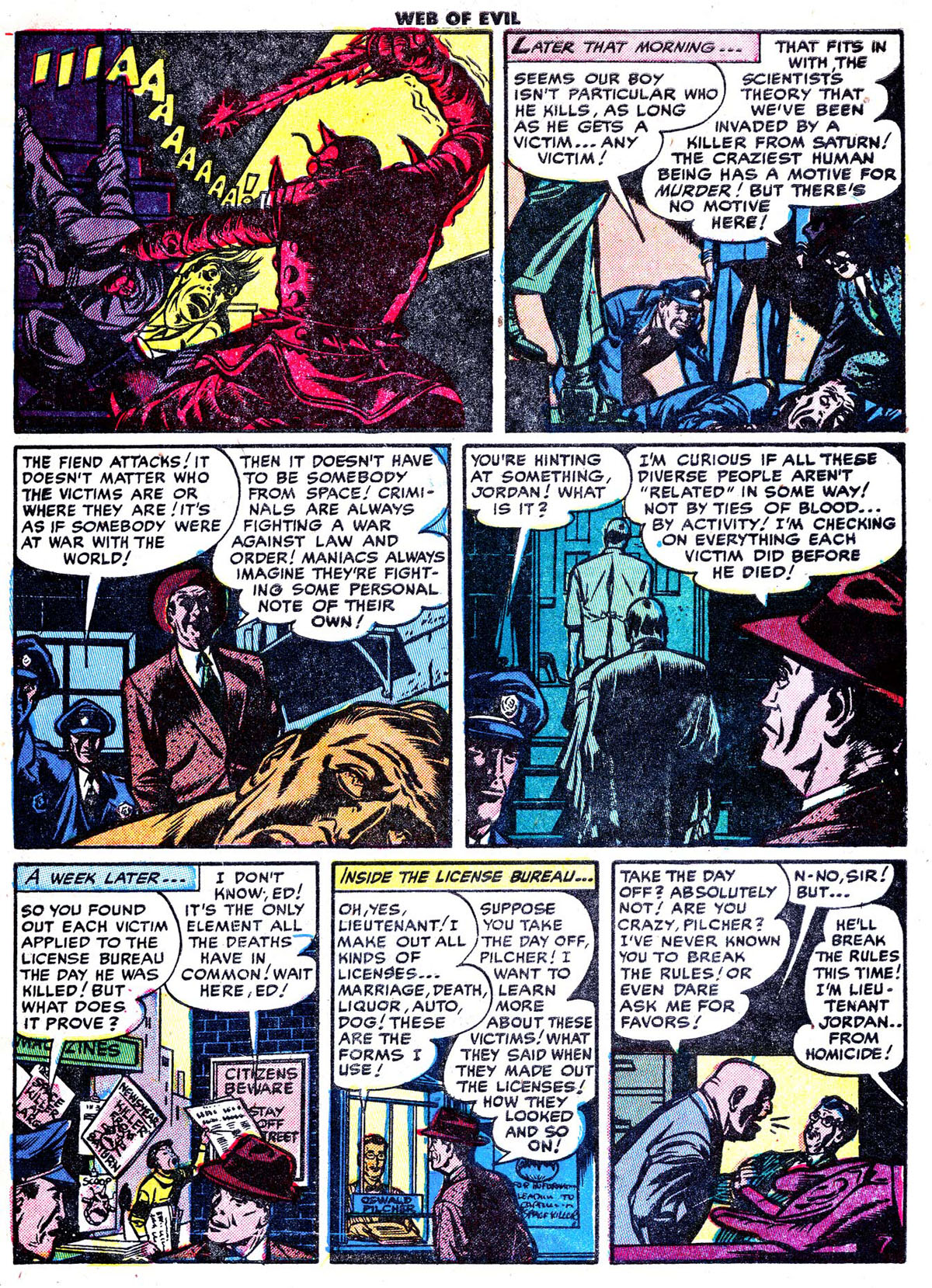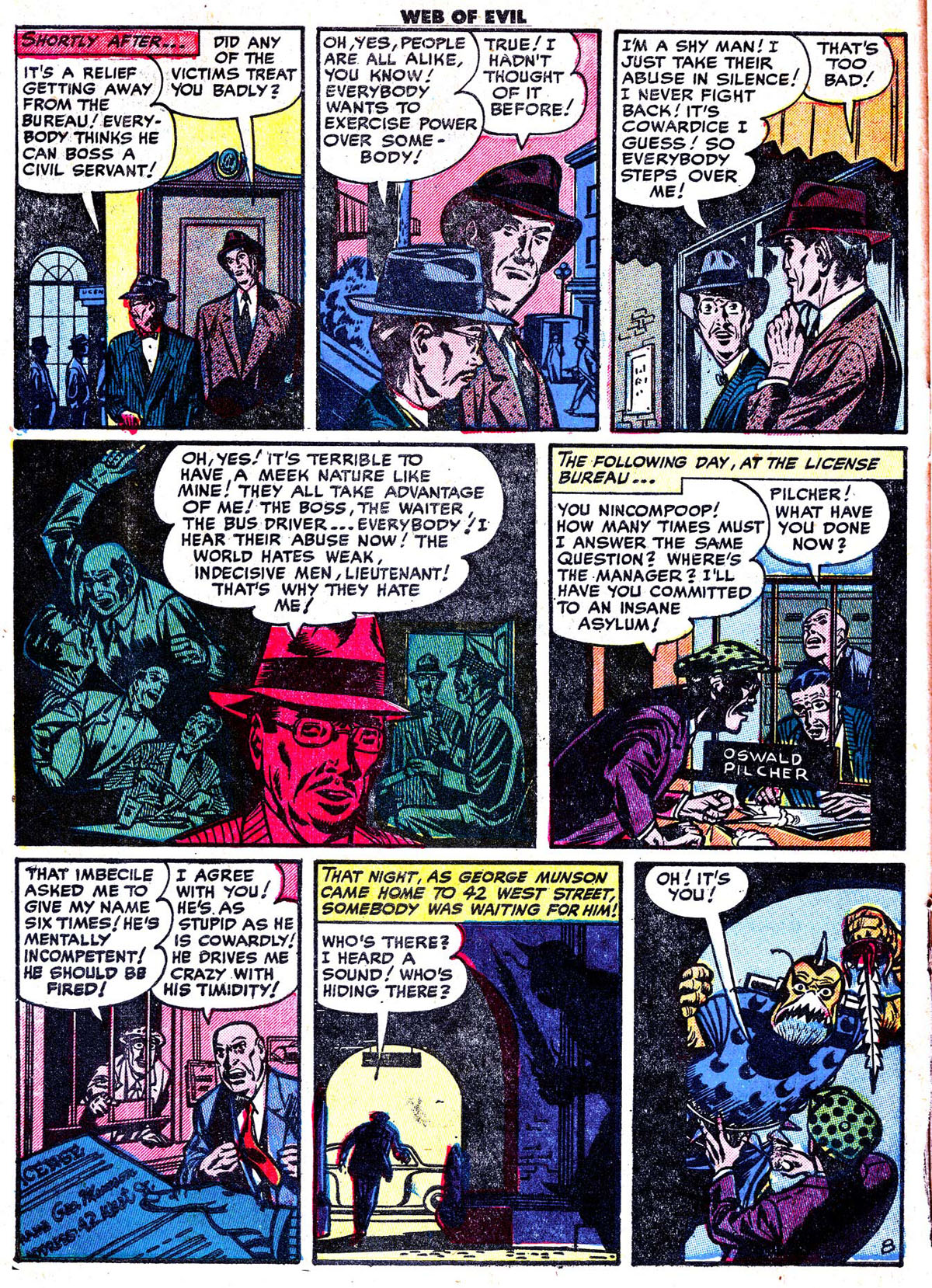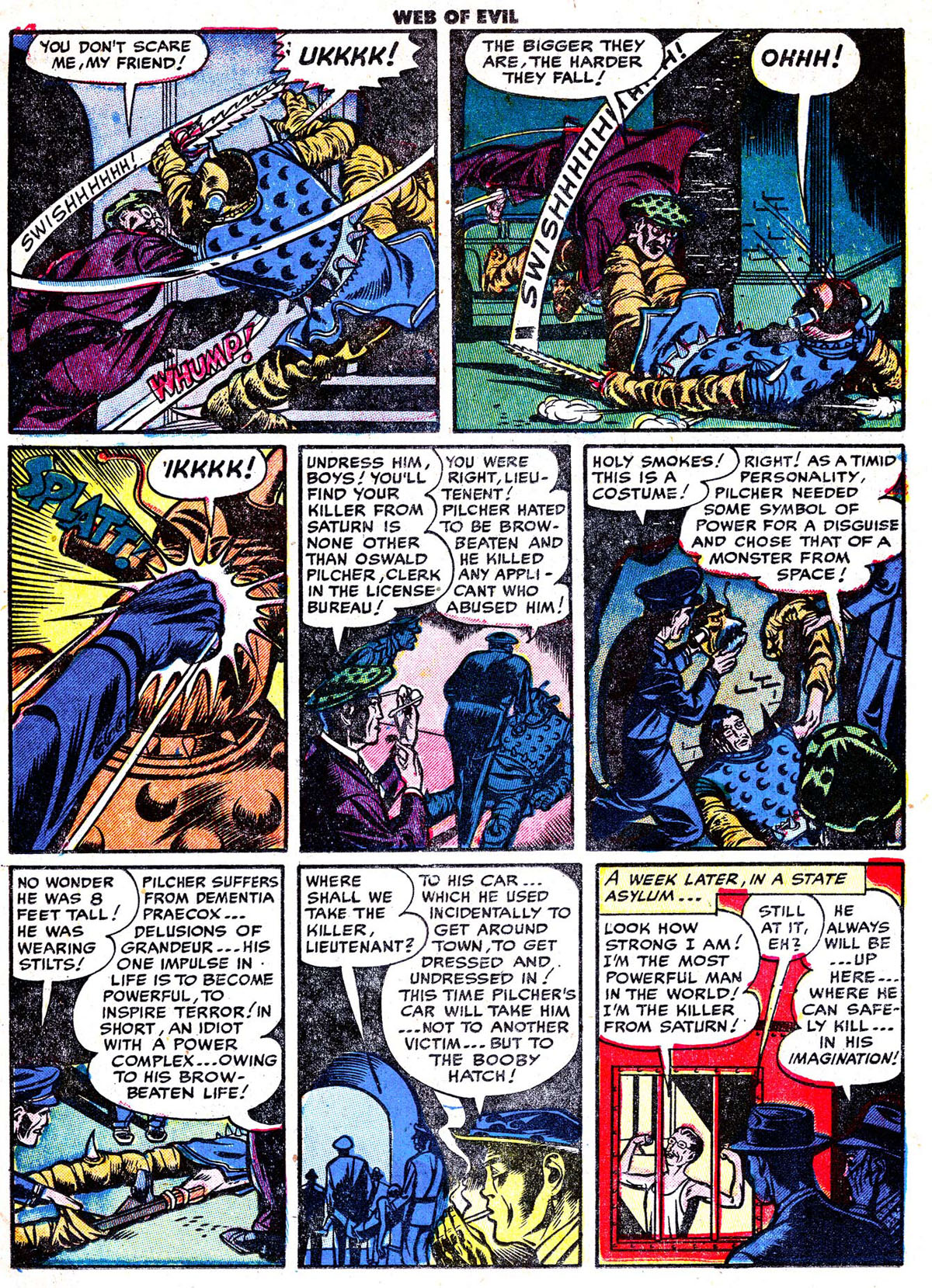 Die Auflösung klingt deutlich besser, wenn ich sie schriftlich formuliere: Der Täter ist ein inkompetenter, größenwahnsinniger Beamter, der seinen Frust über die ihn drangsalierenden Klienten als Monster austobt. Er landet in der Gummizelle. 
Aber wozu die groteske und unhandliche Maskerade (Kostüm mit Stelzen!)?
Ist wohl ein Markenzeichen der Autoren beim Quality-Verlag. Es muss reißerisch aussehen – Logik ist hier nicht erwünscht!
Schwester-Geschichte in Sachen Wahnsinn und Unlogik ist übrigens "Goddess of Murder" – aus demselben Heft, ebenfall auf FIFTIES HORROR veröffentlicht (bitte klicken zur Weiterleitung).